Giveaway & Coupons - 40% off
Eyoyo Giveaway & Coupons every week!
Coupon Code is CN7W7HZ2687N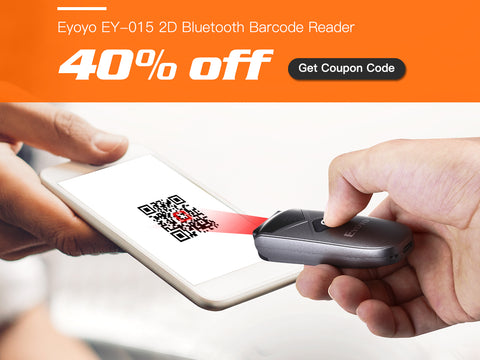 Like us and win Free Eyoyo Products!
#SepGiveaway
Lucky gift make difference in September!
Enter here:https://bit.ly/2R5c980
Eyoyo EY-017L 1D Bluetooth Barcode Scanner with Phone Clip
Get more entries by finishing all the easy tasks.
Open to All over the world.Lucky members announced on Sep 22,2020.
#Eyoyogiveaway
#Eyoyo
#Barcodescanner