Eyoyo 1D Laser Bluetooth Barcode Scanner EY-021, Mini 2.4G Wireless & Bluetooth & USB Wired 3-in-1 Barcode Reader, Fast and Precise scanning Warehouse Express Inventory Bar Code Scanner for iPhone iPad Android iOS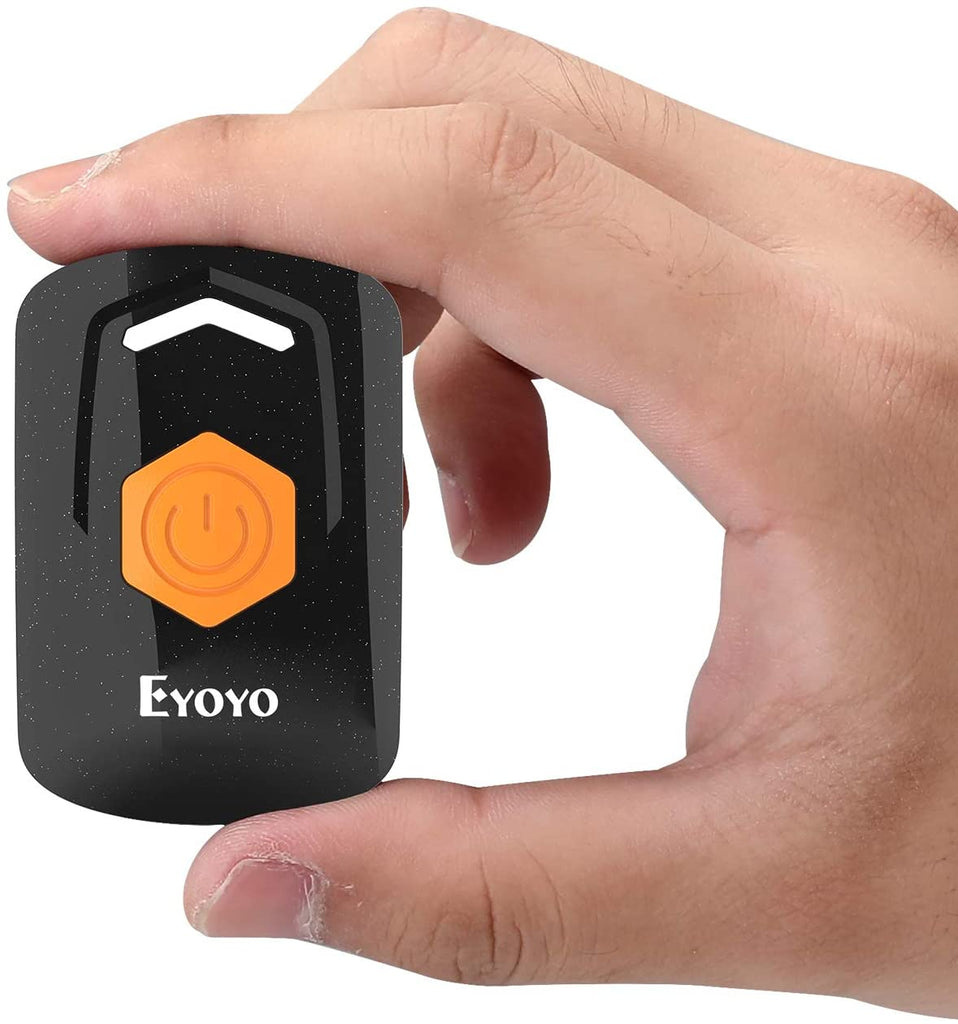 【The Eyoyo Barcode Scanner Advantage】: We have been committed to the pursuit of the fast and accurate scanning performance, friendly and timely customer service, thereby improving customer work efficiency and satisfaction. If you have any problems or dissatisfaction with the barcode scanner, please feel free to contact us.

【Mini Size with Strong Material】:This is the most mini and portable Eyoyo barcode scanner.We designed it for easy carrying and can put it in your pocket after you use it.Considering that it will accidentally drop off occasionally, we made it with a more srtong and durable material.

【Fast and Precise Scanning】:With advanced decoding ability, the 1d barcode scanner can more easily capture most of the 1D bar code with a fast scanning speed.

【3-in-1 Connection Design】:The Bluetooth barcode scanner equip with Bluetooth and 2.4G Wireless and USB Wired connection. Easily connected with your laptop, PC, mobile phone, tablet, iphone, ipad, POS. Work with Windows XP/7/8/10, Mac OS, Windows Mobile, Android OS, iOS.

【Multiple Configuration Options】:This Eyoyo wireless barcode scanner support instant upload and storage mode two types upload modes, Key trigger mode and Continuous Mode two types scanning mode.hide front and back characters, add prefix or suffix, set sleep time, set sound and vibration etc useful function. You can set these functions according to your needs.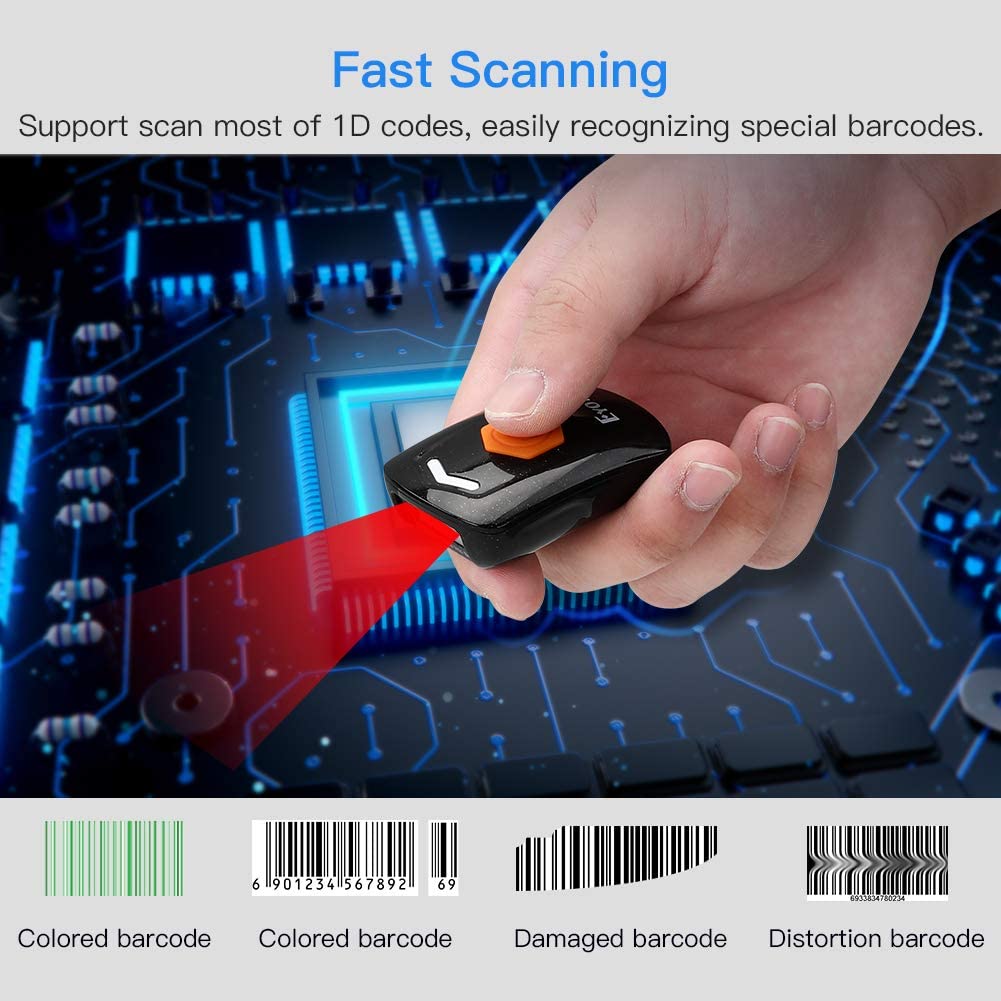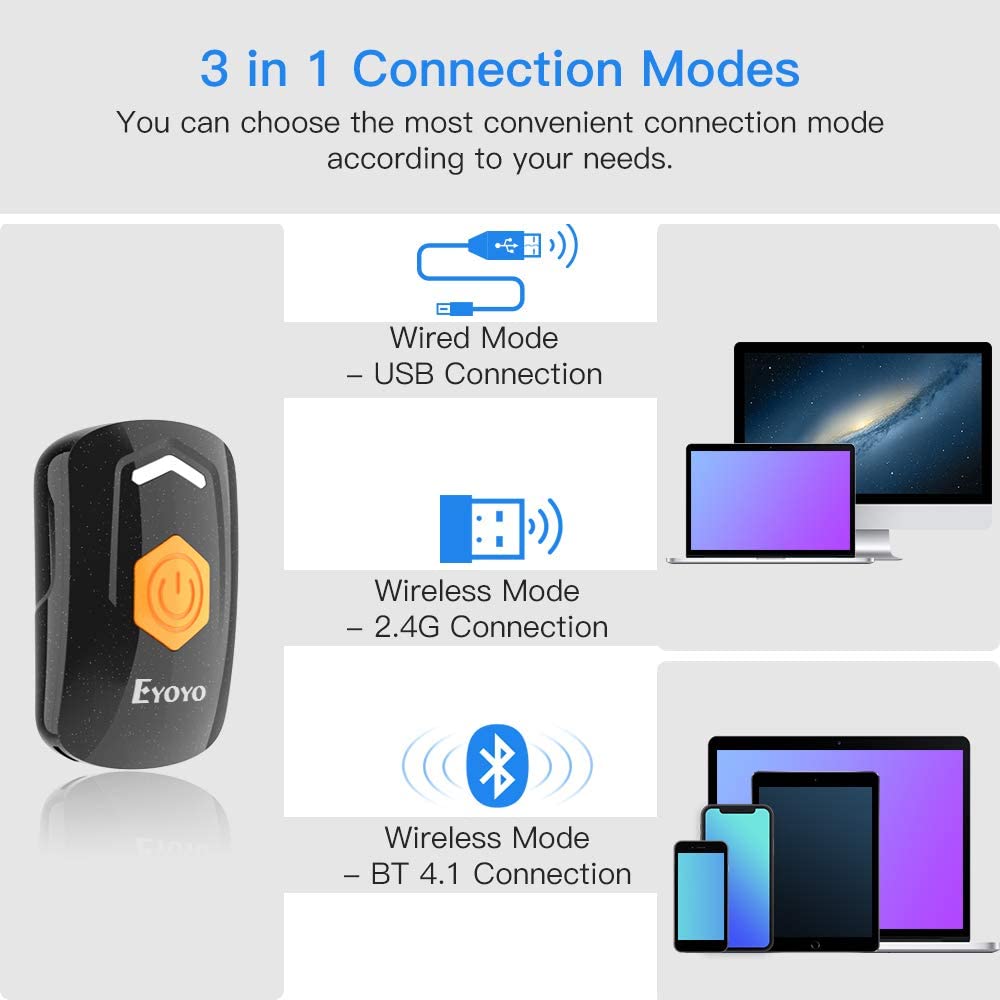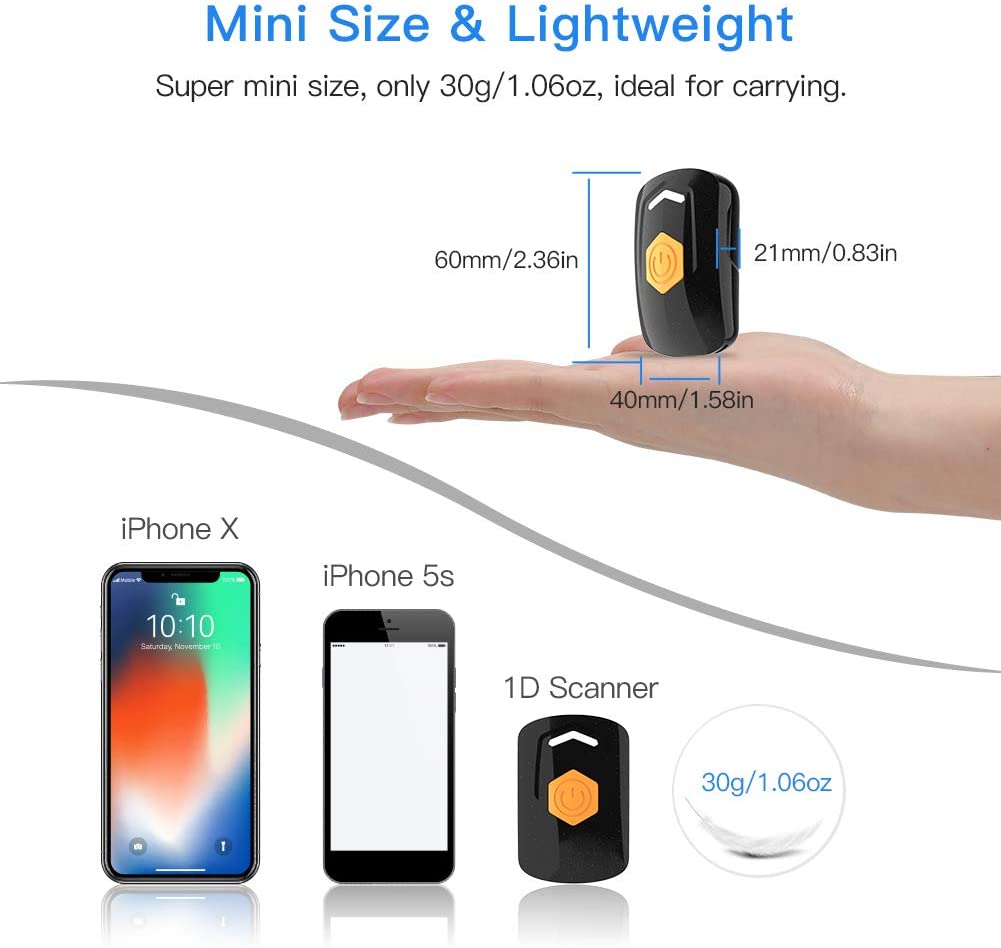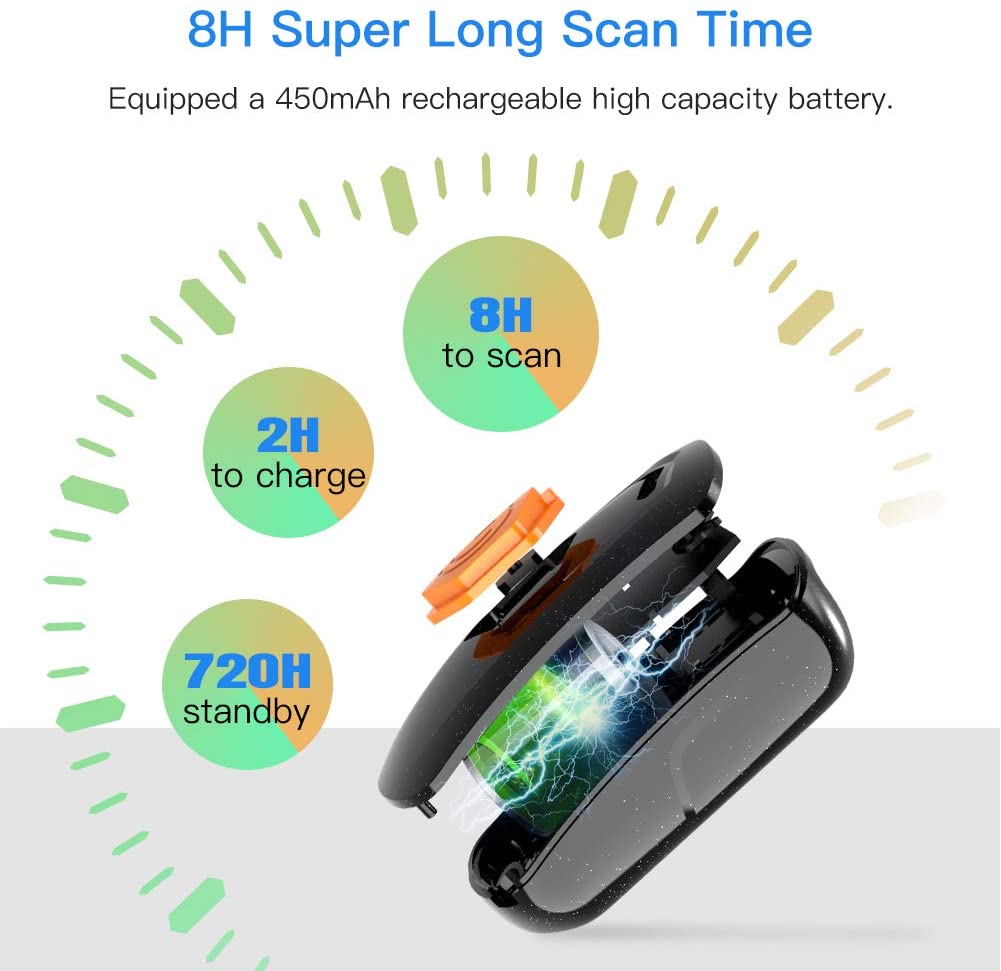 Features:
1. Wired and wireless dual mode freely switching.
2. Support 2.4G dongle wireless & Bluetooth wireless & USB wired three types of connection modes.
3. Only weight 35g/1.23oz, mini size and portable carry.
4. Compatile Windows XP, Win7, Win8, Win10 operating system PC, Android, IOS devices
5. Support normal mode, storage mode and switch freely.
6. 650mAh rechargeable battery can use up to 5H continuous scanning time, only need 2H to charge. Standby time is up to 30days.
7. 16MB Large capacity storage, safe and reliable. Under off-line scanning mode can store barcodes more than 100000pcs.
8. In obstacles environment, 15m/49ft transmission distance(2.4G Transmission Mode)
9. In obstacles environment, 20m/66ft transmission distance (Bluetooth transmission mode).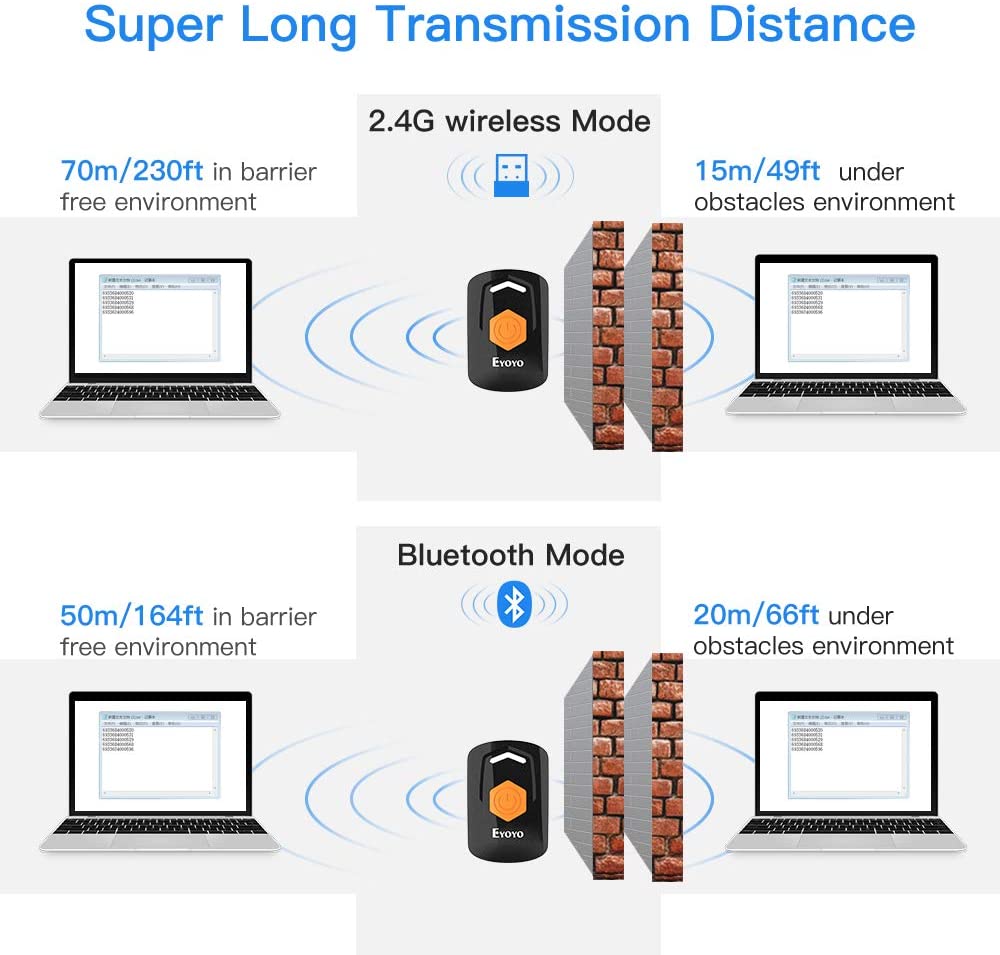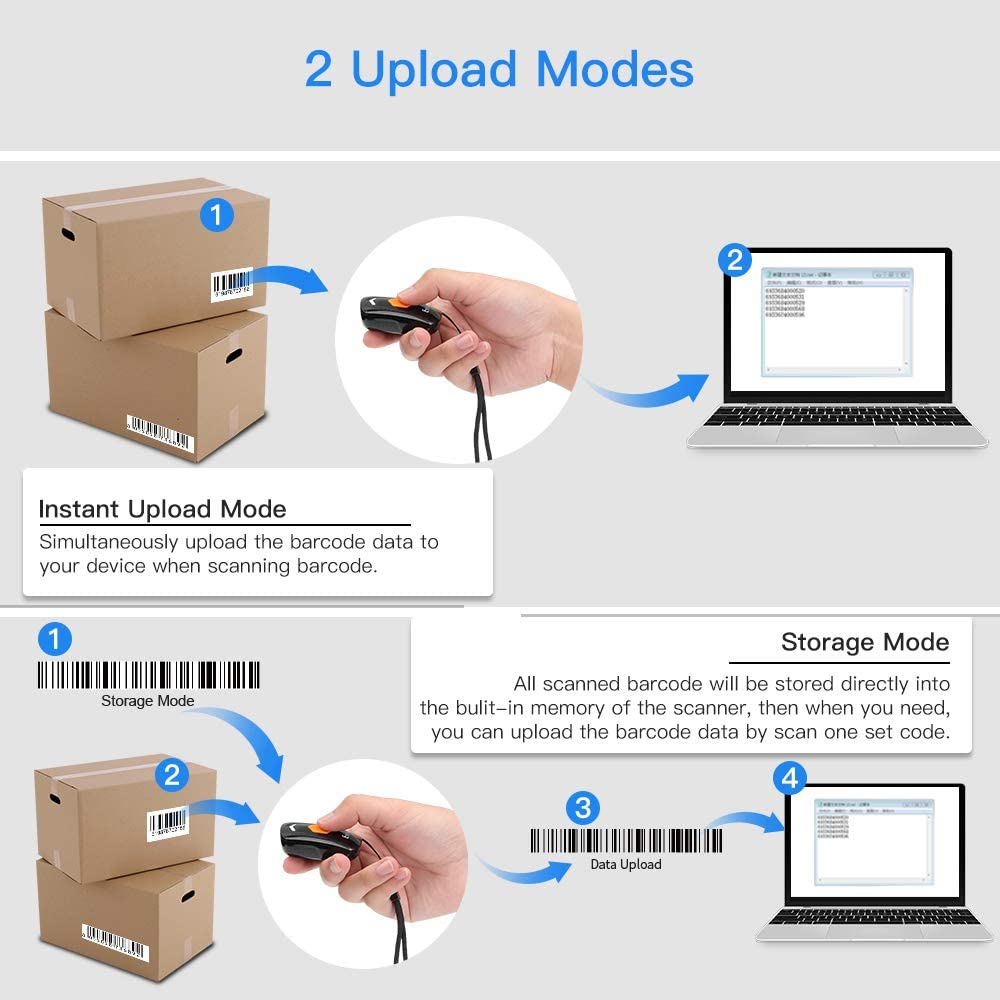 Package Including:
1x Eyoyo 1D barcode scanner,
1x USB Charging Cable,
1x 2.4G USB Dongle,
1x Manual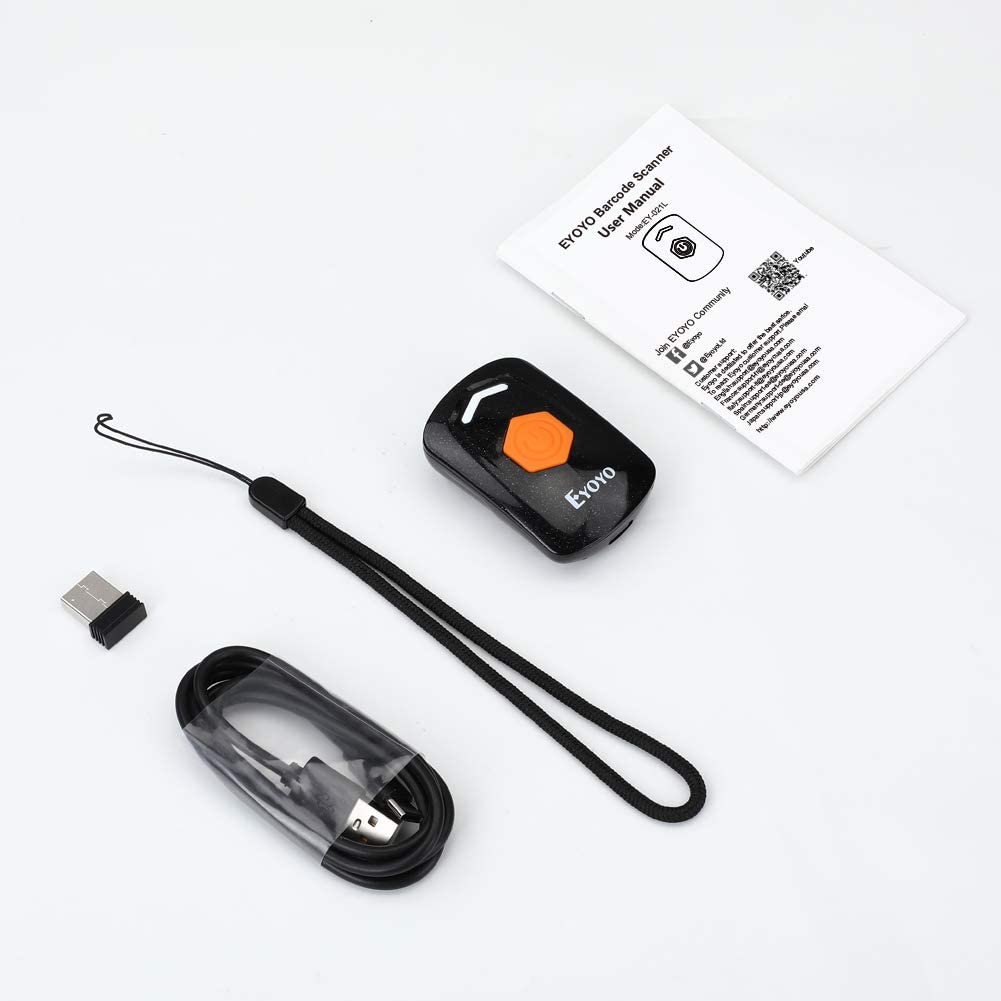 Feature 1
Enter a short text here about the feature of your product.
Feature 2
Enter a short text here about the feature of your product.
Feature 3
Enter a short text here about the feature of your product.